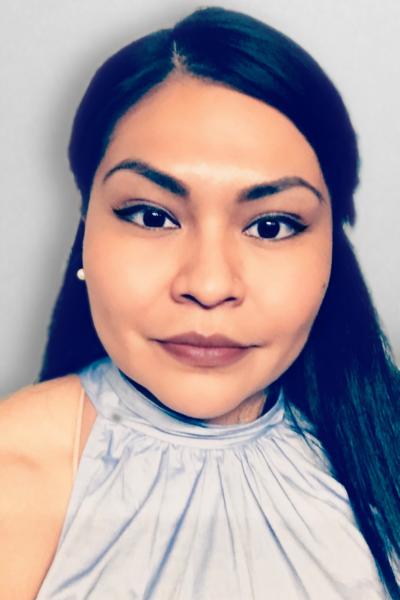 Arizona Health Care Cost Containment System - Tribal Liaison
Christine Holden (White Mountain Apache/Hopi) is the Tribal Liaison for the Arizona Health Care Cost Containment System (AHCCCS). As the AHCCCS Tribal Liaison, Christine is the primary point of contact between AHCCCS and tribal governments, IHS/638 programs, Urban Indian Health Organizations, and other local, tribal, state, and federal organizations. She has more than a decade of professional experience working for and with Indian Tribes, Tribal Organizations, National Indian Organizations, Indigenous serving institutions, and Native populations. Further, Christine has an extensive background in project management, effective and impactful work with stakeholders, grant writing, strategic planning, and policy.
Prior to taking on the Tribal Liaison position with the AHCCCS in November 2022 and establishing her former consulting entity in 2018, she managed a collaborative partnership with the Indian Health Service on behalf of Dartmouth College. As key point of contact for the Indian Health Service Partnership at Dartmouth College, Christine's primary responsibility was to manage all aspects of the three-party partnership, including the development and implementation of research protocols, training programs, and various initiatives that aimed to bring awareness to and address Native health issues, improve the quality of health care delivery throughout Indian Country, and increase the pipeline of Native students into health professions. Christine was hand selected by the IHS administration to be a member of Michelle Obama's Let's Move! Initiative in the Indian Country advisory committee and invited to provide insight and recommendations at a Senate Committee on Indian Affairs' Natives into Health Careers special hearing. Christine holds a Bachelor of Arts in Public Policy Studies with a concentration in health and social policy from Duke University. Since completing a Bachelor's degree, she has completed graduate-level coursework in Public Health, Federal Indian Law, and Business at the Johns Hopkins Bloomberg School of Public Health, the University of Tulsa College of Law, and the Tuck School of Business (Dartmouth College), respectively.