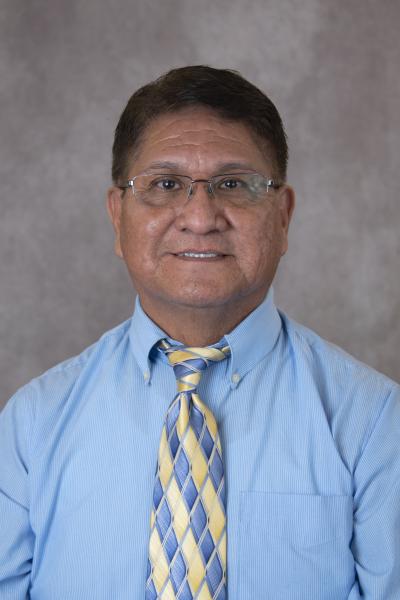 CDC-CCR Grant, Program Specialist
Archie Mariano (Dineh/Navajo) is the new Program Specialist of the Arizona Advisory Council on Indian Health Care (AACIHC). Archie is originally from New Mexico, community of Mariano Lake.  Archie moved to Phoenix, AZ, in 2007 to work with the 22 Tribes of Arizona under the Inter Tribal Council of Arizona, Inc,. (ITCA). He has also worked with various Federally recognized Tribes in Nevada, Utah, Arizona and New Mexico while with ITCA.  He also had an opportunity with the Arizona Department of Economic Security where he served in various capacities like Community Engagement Liaison, Tribal Nations Liaison and Training Officer II.  He developed a course for new DES state employees called Arizona Tribal Cultural Awareness and was the primary instructor.  His professional experience also includes the Navajo Nation Washington Office (NNWO) where he worked as a Consultant to the Executive Director. 
Archie holds a BA Degree in Communication (inter-cultural emphasis) and has completed graduate research studies in Indian health disparities from The University of New Mexico.  He is also pursuing an MPH in Arizona. His passion is to continue to learn and study indigenous cultures, lifestyles and language. He is educated in the areas of health promotion, disease prevention. When he is not working, he is musically inclined with his acoustic guitar and voice, likes to travel in the States and a recent trip to Vancouver, BC!  He likes to stay fit by being an avid walker, hiker, and the gym.